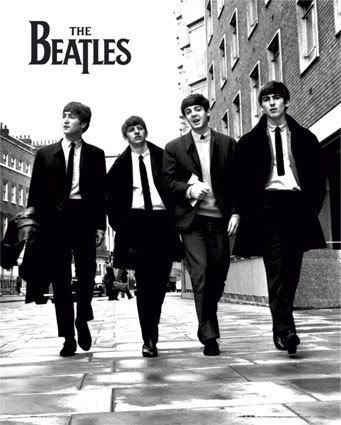 Four Boys That Shook WRP
By Mudhuts correspondent Terry Thomas - as I was busy window shopping in Amsterdam at the time.
Robins 0 Bootle 3
The first game of the season proved to be a painful one for the Robins as they ended up well-beaten by an impressive Bootle side. The next few months will give us a better guide to what kind of season we can expect from the Wigan team and maybe they ran into one of the better sides in this league yesterday.
The day started off badly when I discovered that all the programmes had been sold despite me getting there 25 minutes before kick off. Apparently 100 were printed yet there were only about 30 people on the ground this early so some ground hopping geeky bastard must have grabbed more than a few copies. Not that I'm bitter, though I did get told off by a fellow mudhutter for chunnering on about it a little too much. Then the coffee machine decided to go on strike and bang went my half time cuppa. Call me old fashioned but smaller clubs should always have a catering staff consisting of a mother & daughter. The mother should be chubby but cheeky and the daughter slim and attractive. Both tea and coffee should come out of the same huge urn with neither tasting remotely like they should and a bowl of sugar with a sticky spoon should be on the counter. The red hot tea/coffee hybrid should be poured in to the thinnest plastic cup imaginable, one that starts to lose its shape with the heat. Refreshments should consist of pies, wagon wheels and crisps.
Anyway up we trudged back to our seats and watched the second half unfold. It went much the same way as the first with Bootle in control. Disappointingly the Bootles didn't have any players call George, Paul or Ringo though there were a couple of John's. The Robins looked understandably nervous and the free flowing football we saw in the friendlies seldom made an appearance. Our attention wandered to the lineswoman on our near side and a thought provoking discussion on the merits or otherwise of woman officials ensued.
Our reverie was abruptly shattered by the stadium announcer bellowing out to the Bootle bench to use the supplied boards when making a substitution. This request was somewhat ignored and a more threatening "WILL YOU PLEASE USE THE SUPPLIED BOARDS WHEN MAKING A CHANGE!" resounded round Wigan & District. Reports of a woman having a heart attack in Aspull are as yet unconfirmed.
The game petered out and hopefully now that the first day nerves are out the way the Robins can move on.It was nice to see a decent crowd on too. Next up is Irlam at home ko 3pm.
I sent a text to the rest of the Robin Bastards mob informing them of the score. They are over in Holland on some Bensonlike scouting mission which will no doubt involve beer, drugs and ladies of ill repute. As for me I finished up in a tent nursing a warm bottle of lager at a mates 50th birthday barbecue, and yes it was still pissing down.